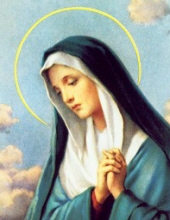 Obituary for Margaret M. Frost
Margaret M. Frost, 65, of Johnsburg, passed away on May 3, 2018 at Centegra Hospital – McHenry, surrounded by her loving family. She was born on March 18, 1953 in Chicago to Norbert and Patricia (Sullivan) Lippert. Her family moved to Johnsburg in 1968, where she remained a resident for the rest of her lifetime.

While working at the Pistakee Country Club, Margaret met her future husband, Gregory. The two went on to marry on January 24, 1976 in Chicago. A member of St. John the Baptist Church and most recently employed by Roland's Jewelry in the Hawthorne Mall, Margaret took great pride in raising her family, doting upon her grandchildren, and she loved and cherished all her nieces and nephews.

She leaves behind her husband of 42 years, Gregory; her sons, Gregory "Jay" Frost II and Kyle (Trish) Frost; three grandchildren, Rylee, Kaeden, and Xander; four sisters, Julie (Rudy) Stepan, Nancy (Terry) Demarco, Gina (Bill) Weyland, and Mary Heseman; and one brother, Norbert (Kathy) Lippert.

Margaret was preceded in death by her parents.

Visitation and services are private for the family. Interment will be private.

Arrangements were entrusted to Justen Funeral Home & Crematory. For information, please call the funeral home at 815-385-2400, or visit www.justenfh.com, where friends may leave a condolence message for her family.
Events