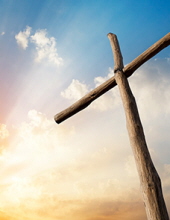 Obituary for Joy K. Dworniczek
Joy K. Dworniczek, age 89, of McHenry, passed away on August 6, 2018 at Alden Terrace of McHenry. She was born in Chicago to Rudolph and Helen (Anderson) Degener on April 28, 1929.

A woman of deep faith, Joy devoted much of her very full life to the Lord. She worked as the secretary for the Elston Avenue United Methodist Church. When she relocated from Chicago to McHenry in 1973, Joy became a member of the Shepherd of The Hills Lutheran Church. During her longtime membership, she lent her voice to the church's choir and participated in their rummage sales.

Joy was a dedicated homemaker that cherished her children and taking care of her home. She found happiness in artistic activities, such as crocheting and other crafts. Joy will be remembered for her kind smile and her profound love for her children, grandchildren, and great-grandchildren.

She is survived by her children, Cynthia (John) Nilles, Janice (Late Gary) Gohs, and Lawrence Peters; her grandchildren, Gregory (Laura) Nilles, Michael (Ashley) Nilles, Christine (Ryan) Visona, Adam (Shara) Scheibe, Holly (Boyd) Scheibe, Karen (Robert) Young, and Elizabeth Peters; and her great-grandchildren, Valerie, John, Quinn, Molly, Gregory Jr., and Matthew.

In addition to her parents, Joy was preceded in death by her brother, Rudy.

Friends and neighbors are invited to gather Friday, August 10, 2018, from 10 a.m. to 11 a.m. at Shepherd of The Hills Lutheran Church, 404 N Green St, McHenry, IL 60050. The memorial service will follow at 11 a.m. at the church.

Interment will be private.

For those wishing to send an expression of condolence, the family recommends donations to the Shepherd of The Hills Lutheran Church Vestments Replacement Program at 404 N Green St, McHenry, IL 60050.

Arrangements were entrusted to Justen Funeral Home & Crematory, 3700 W. Charles J. Miller Road, McHenry, IL 60050. For information please call 815-385-2400, or visit www.justenfh.com, where friends may leave a condolence message for her family.
Previous Events
Visitation
Shepherd of the Hills Lutheran Church
404 N. Green St.
McHenry, IL 60050
Memorial Service
Shepherd of the Hills Lutheran Church
404 N. Green St.
McHenry, IL 60050
Memorial Contribution
Shepherd of the Hills Lutheran Church
404 N. Green St.
McHenry, IL 60050
Attn: Vestments Replacement Program